General Conference has become a beacon in my life. There were prayers that were answered; and testimonies, including my own that were strengthened. I felt as if I were sitting at the feet of the Lord when the Prophet was speaking. His words are words of wisdom. Words of someone who knows our Savior. I cried with them and I laughed with them. I couldn't help but think about those whom I am serving. Their faces were in my mind as I listened to those who spoke. It's even more apparent to me that our world is in dire need of Saints who keep trying to do what the Lord has asked all who will follow Him to do.
One talk in particular struck a cord in my heart. Elder Nielsen talked about his less-active sister who had been away from the church for years. He said that they fasted and prayed and put her name in the Temple. I couldn't help but think of some of my own kin who are wandering. They are not forgotten. In fact I have put your name in the temple each time I have gone. There is hope for my family; and I felt that hope in my heart as I heard the story of a man who has been through the same thing. My heart is soft and my cup is running over.
L is doing well. She is eager and excited to be baptized this week! We have her program prepared. L has a remarkable story. L has been through a lot. She has had a father who isn't so nice. She knows what it feels like to be bruised and broken. There was a time when she didn't believe in God. She couldn't understand why He would do this to her. If He claimed to love His children, why was she and a host of other people going through such a hard time. With prayer and study of the Bible (which she has read all the way through several times) she came to find that God does love her. Time went by and she was healed by the love of our Savior. L didn't know what a "Mormon" was until she met her boyfriend. He shared with her why he is the way he is. Of course she was curious. So she began the search. As she was diving into this unknown world her mother, whom she has a very close relationship with was worried about her daughter. She had told L that she was to stay away from the missionaries and that she needed to get rid of her copy of the Book of Mormon. This devastated L. She had read a great deal of the Book of Mormon at this point. As time went by her boyfriend had left for his mission and had told her that if she was going to join for him that it wouldn't be worth it. She needed to find out for herself. She was still not allowed to read the Book of Mormon and in fact she was even subjected to watching and reading Anti material. This did not sway the way that she felt about the Book of Mormon. She has said that this experience has strengthened her conviction of Jesus Christ. She has read the Book of Mormon and has asked our Father in Heaven if it is true, and she has received an answer from the Holy Ghost that it is indeed true. I am so happy to see L take this step because she knows that it is true. I am so happy to see her have the Spirit with her at all times. I love L. I love this gospel that teaches us so much about who our Savior is as we go about "doing his will." I know that we have Prophets on this earth today. I know that they speak words that will continue to guide us as long as we give heed to them. Jesus Christ lives and loves all of us. He is the whole reason for my joy and my peace. How grateful I am to be His servant in the Great Ohio. I love Him more than mortal words can describe. I pray that I may follow Him with singleness and meekness. I love my Father in Heaven.
Have a great week everyone!! May the words of the living Prophets soak deeply into your lives as we prepare for the next General Conference.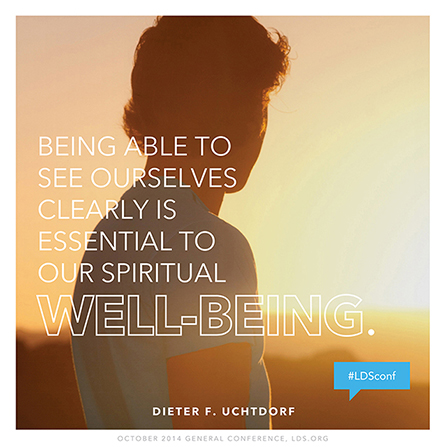 Love,
Sister Preston